IB—SELECTED WORKS
DESIGNER
PERFORMER
RESEARCHER
ARTIST

COLLO - redancing tradition
dance performance
2021
Even though traditional Croatian folkdances are rarely still danced outside of the stage, bodies are ethnographic archives of movements and behaviours that are inherited across many generations of family, culture and society. Through performative design research in a collaboration with the dance therapist author identified the embodies gender and social norms embedded in the Kolo (a basic folkdance popular among Slavic people).

It was then re-choreographed with a woman (kolovođica) as leader and based on movements that express vulnerability, sexuality and self-expression. Techno music and tie-dyed embroidered clothing contemporise the project to today's rave aesthetic. Challenging the often conservative and patriotic field of heritage, the project expresses the need and ability to evolve rather than discard cultural traditions.


︎︎︎DANCERS: Ema Šajatović, Ema Kani, Nino Bokan, Una Matija Štalcar, Vid Vugrinec
︎︎︎DJ: Bruno Bolfan
︎︎︎MUSIC PRODUCTION: Marko Milas
︎︎︎VIDEO: Urh Pirc


Body hub
speculative scenario
2020
Body Hub is a system that provides a holistic workspace. Inspired by the harmful side effects of 8 hours sitting habit and the repercussions it leaves on our bodies, the project is providing a joyful bodily alternative. Body hub is a co-sharing hub for anyone in need of an anti-sedentary work routine.

The system is made in a way that it can provide a set of movements instead of digital tools the one is using in their everyday programs. Once the movements are created a participant begins his education by practising the movements in the beginner's corner. After mastering the moves the body hub is organising dance tutorial lessons where we teach the participants the basic movement sequences and coding them in their muscle flex. Participants take as much group lessons as needed before they feels comfortable moving in the Co-working space where they can become a part of spontaneous working choreography by just owning a computer and membership. Such projects, questioning the reality we have created for our bodies is one way towards nurturing a two-sided relationship with our material self.

︎︎︎Winner of Zagreb Deasign Week 2021 award

Feminism forgives
performance, activism
2021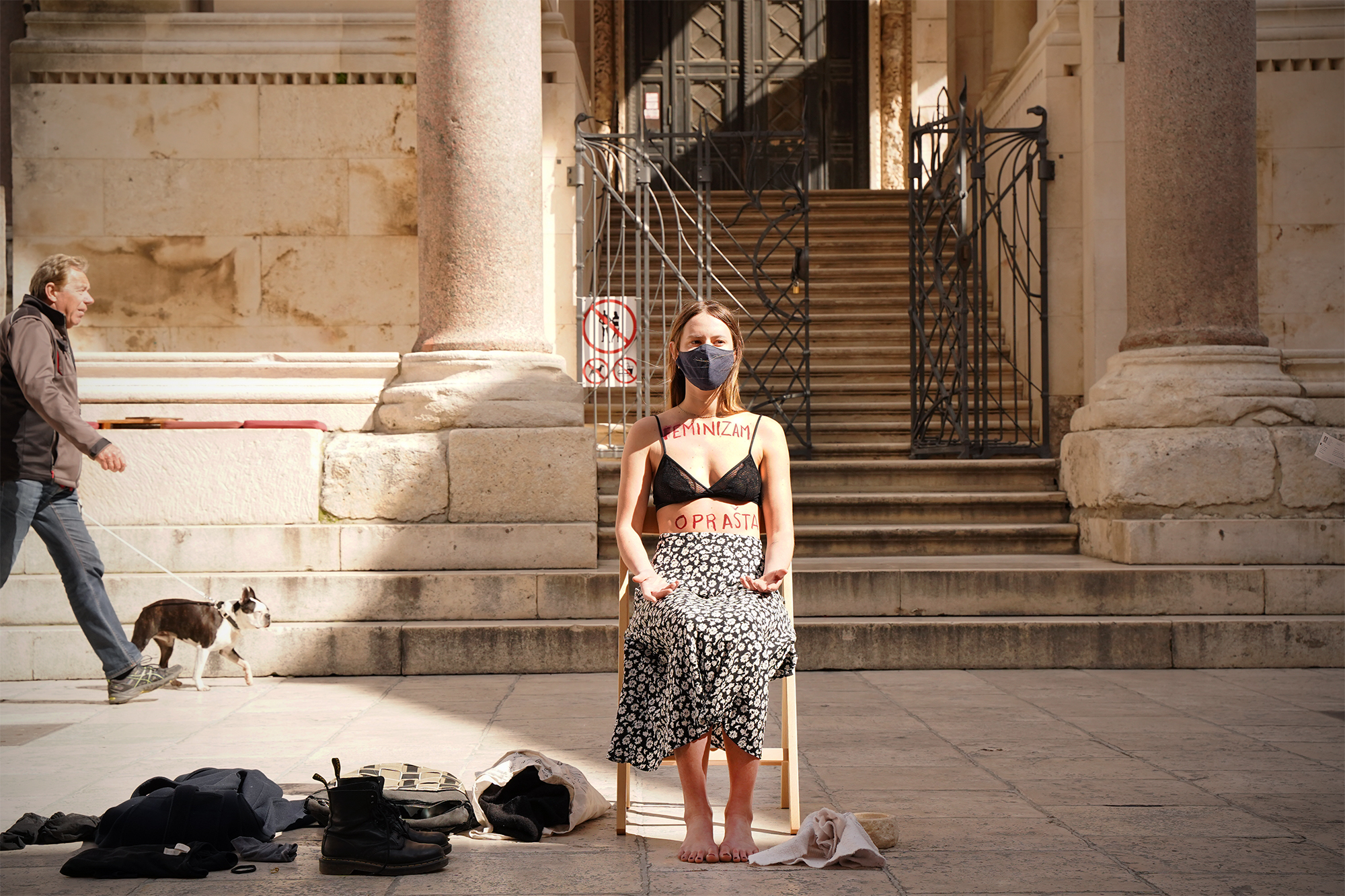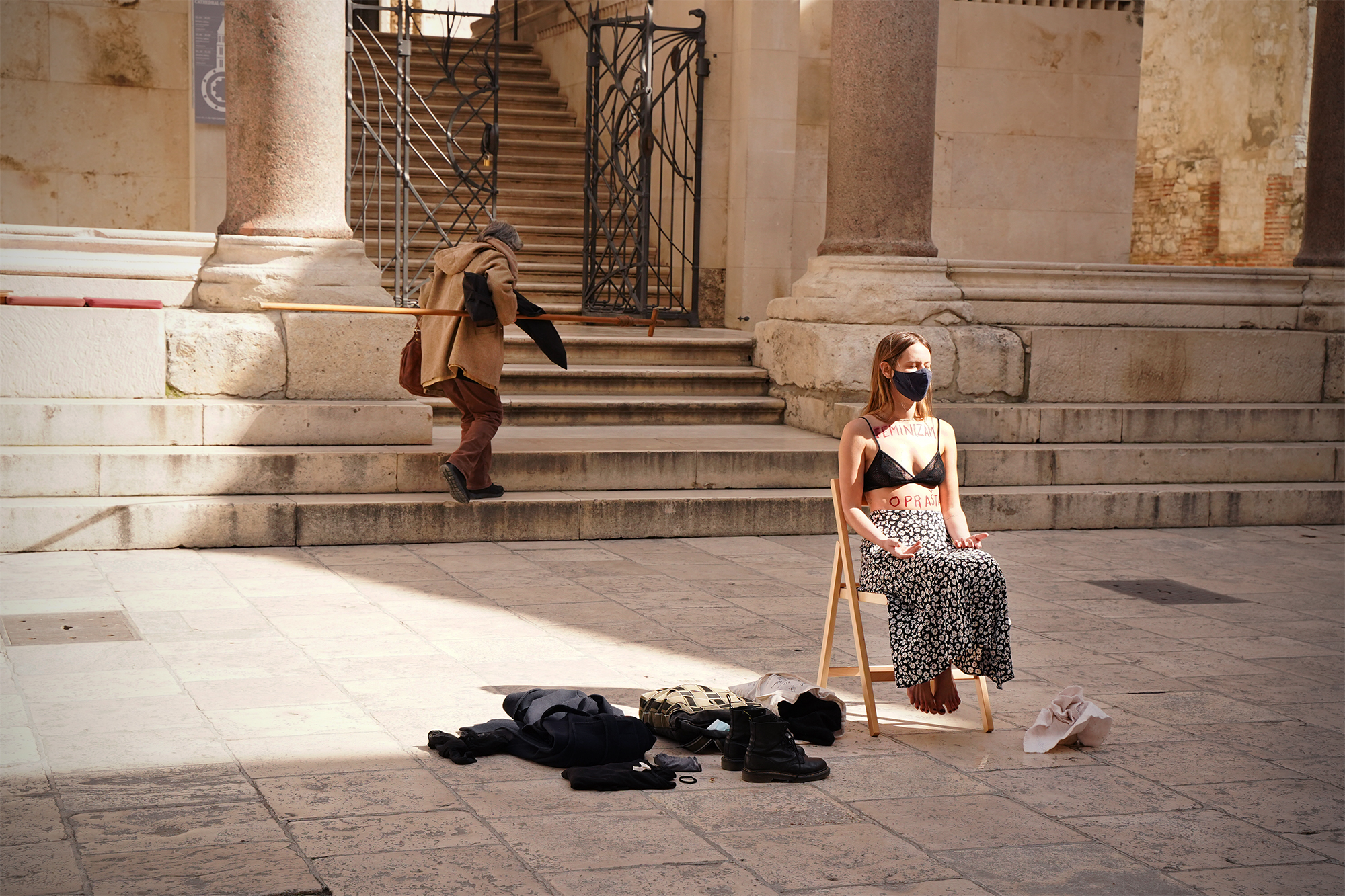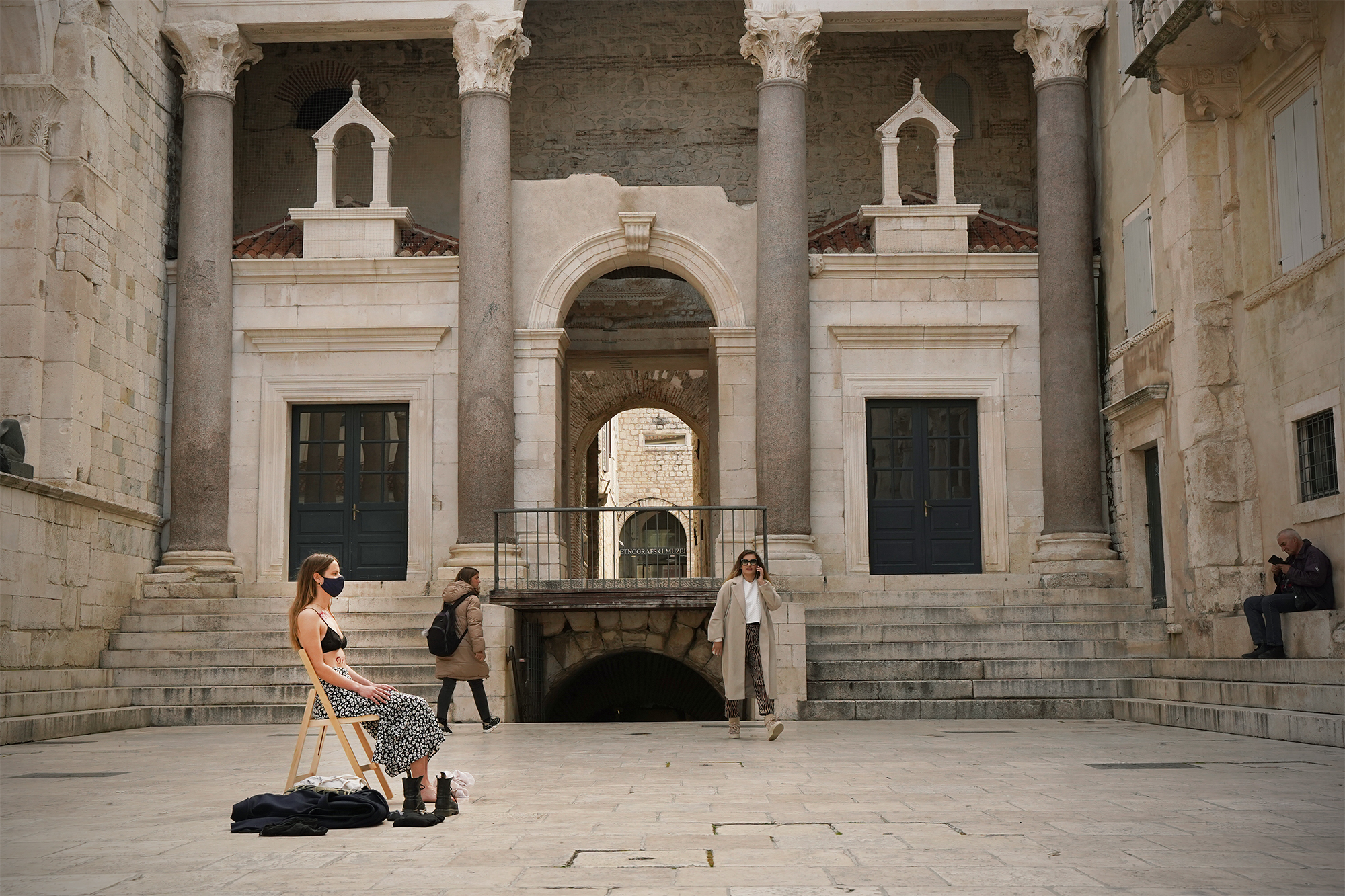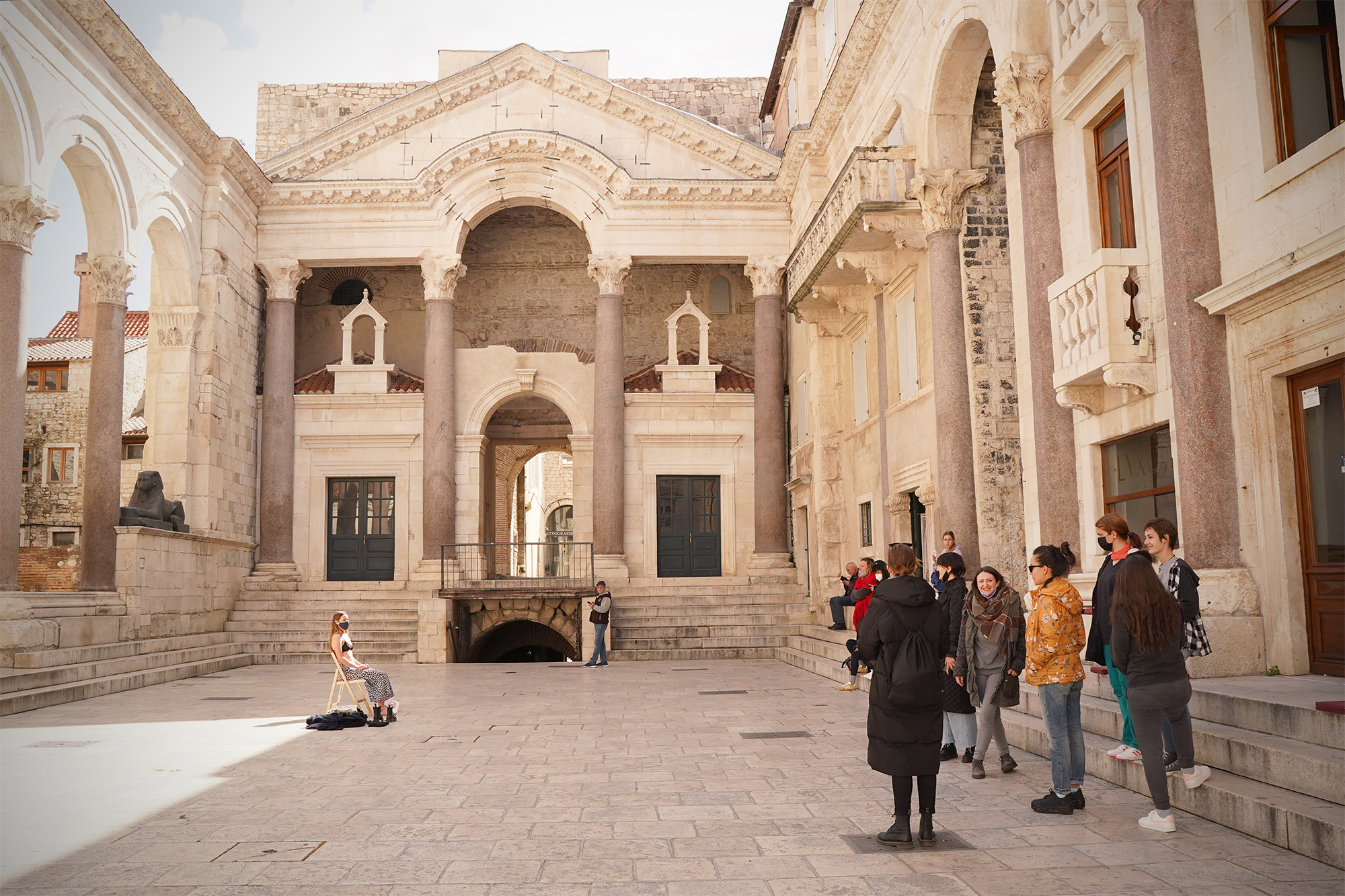 Motivated by the guilt and the prejudice of the sexually liberated woman from the institution of the Church, the author is re-enacting one of the iconic Biblical stories as a form of critique. By symbolic gesture of washing the feet (just like Mary Magdalene did to Jesus when she was asking for redemption for her sins) performance is inviting the audience to embody the role of institutionally stigmatized woman and the unexplored power she carries. Contrary to the Biblical story, the audience was washing the feet of the feminist body (author) who had written on her chest "feminism forgives".
Wearing nothing but a skirt and bra, the author is exposing her vulnerability using it as the symbol of motherly understanding and care. Therefore, instead of begging for forgiveness, by the gesture of washing the feet of the feminist body author is behaving like the medium through which one is encouraged for the "sins", opposite to the atonement and change. Croatia still is a religiously homogenous country where more than 90 % of the population is identifying as Christian not leaving the young generations much space to explore and own their body and identity.
︎︎︎Performed during Misplaced woman workshop in collaboration with Culture Hub Croatia. Watch the whole performance here.
︎︎︎Photos: Andrea Resner
Pedagogies of the sea
video performance
2020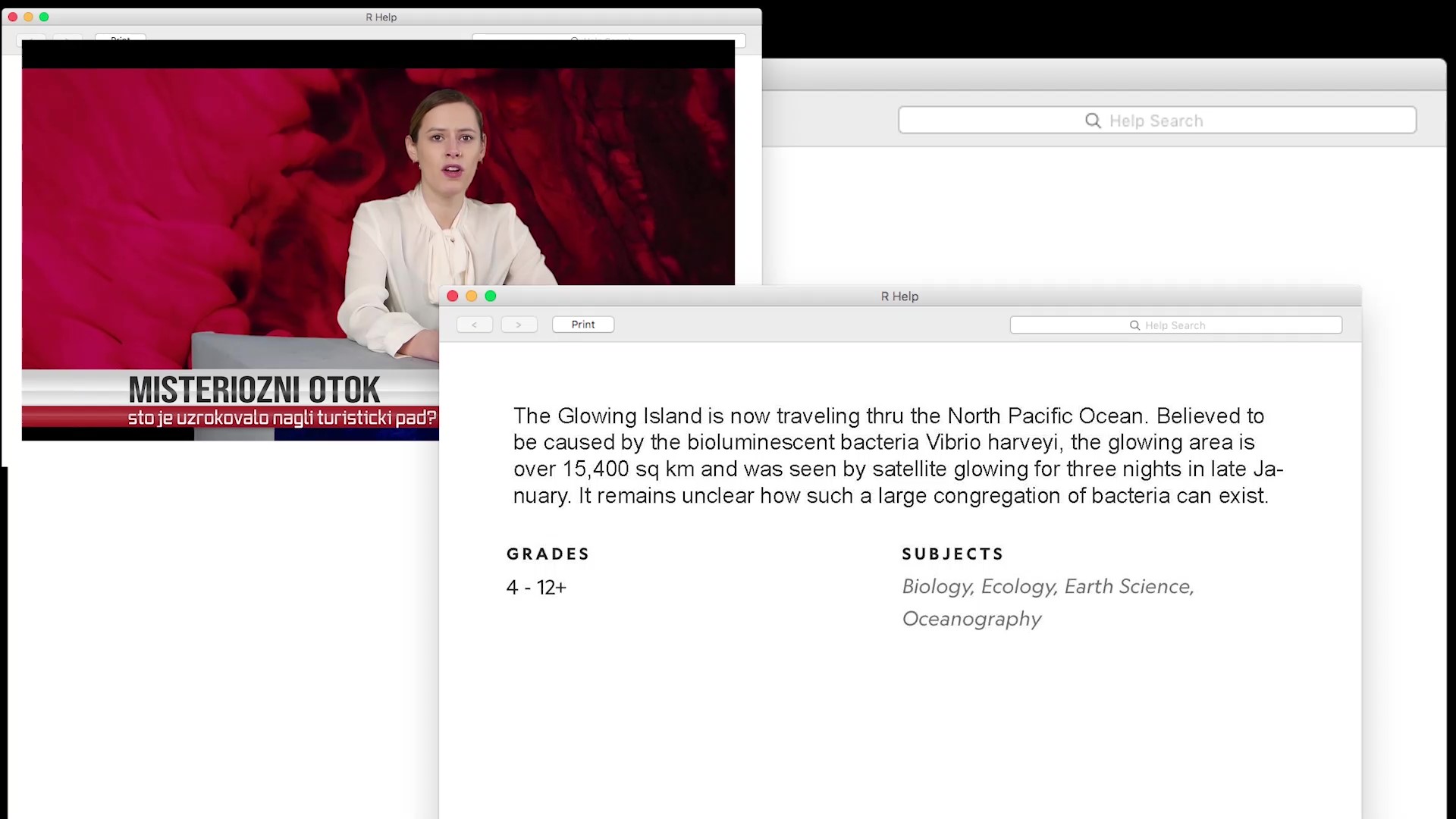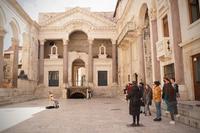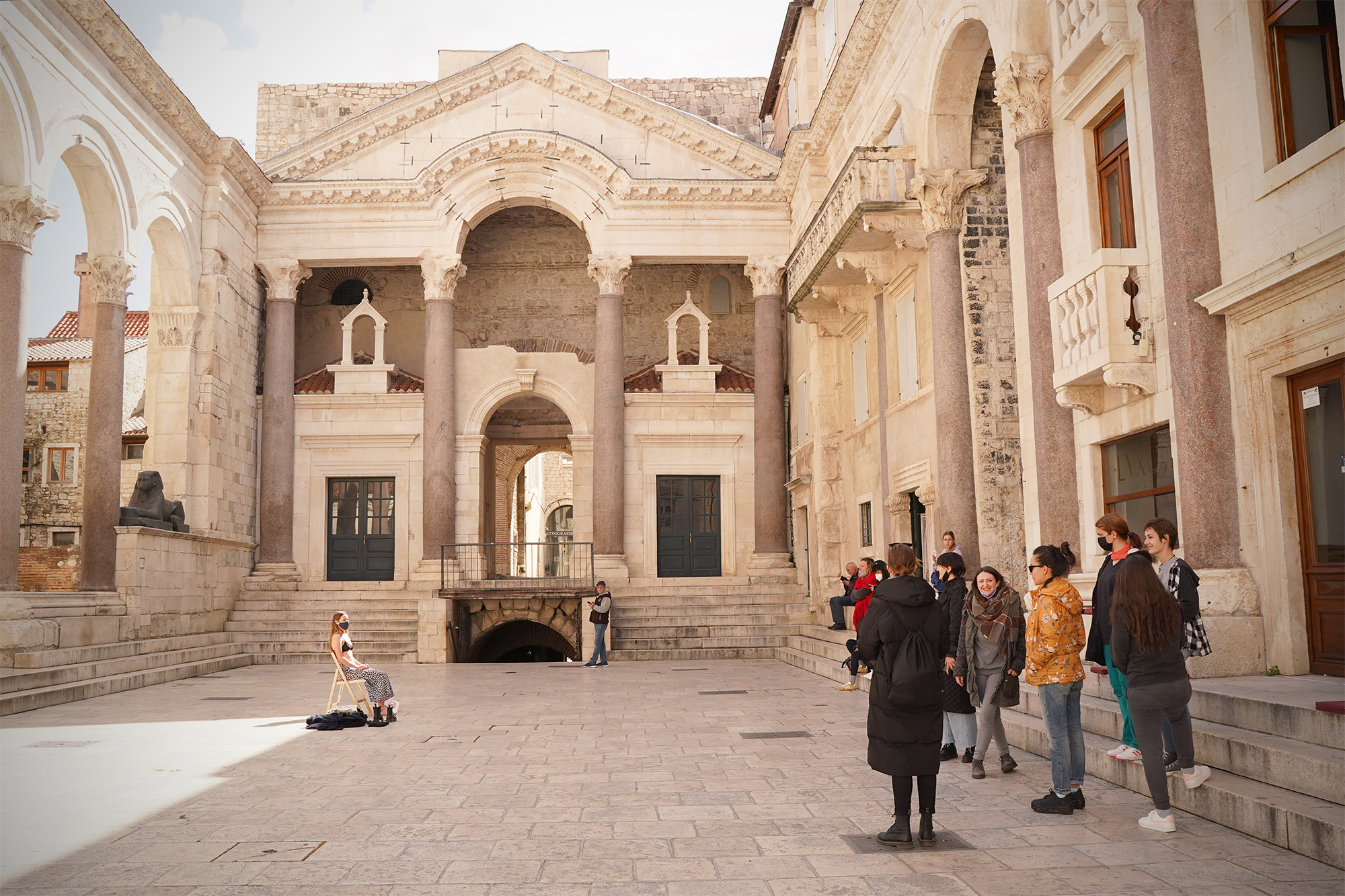 Phytoplankton is a natural infographic tool. Either communicating defensiveness, raise of temperatures or simply showing the state of key environments. Before the invention of science these sygnals have been adressed as mythical wonders reaching generations in a form of oral naration. In our modern communication-based society, information is spread a million times faster, becoming the main source of knowledge.
Therefore fake news will narrate, as a modern tale-teller, Phytoplankton's story. A clickbait that keeps in account just the message that needs to reach more mouths as possible, giving back visibility and voice to Phytoplankton's multifaceted, essential role. Its essence, as being the mediator between Ocean and humans, communicating the state and changes of water, needs to be acknowledged and emphasized.
Can our over-informative ultra-fast mythology have a positive impact in bringing attention to something that is invisible?
︎︎︎Project was developed in collaboration with Ginevra Petrozzi and Rebecca Schedler.