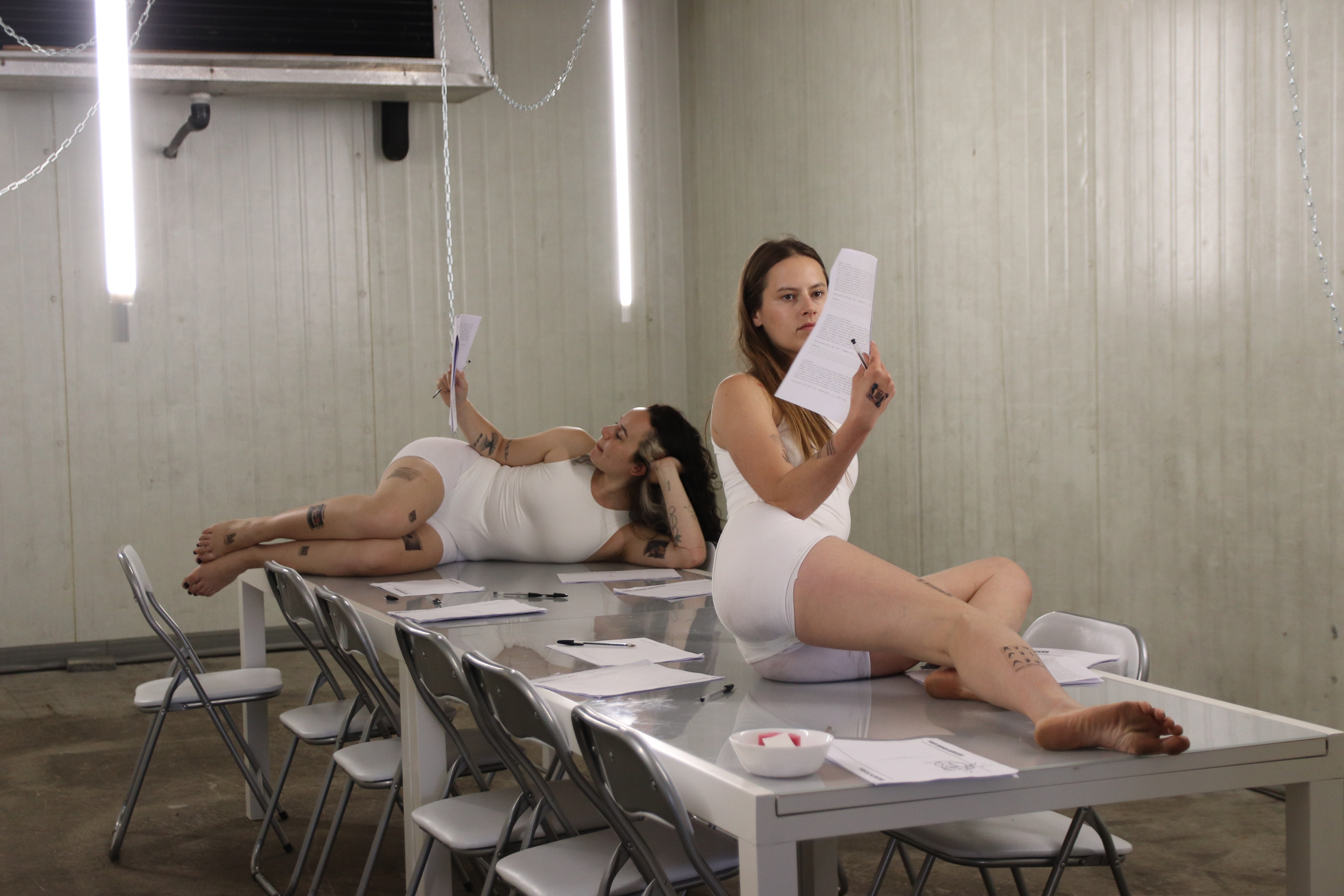 Xsenofemme (

Ginevra Petrozzi

& Ines Borovac)

Milano design week 2022,

drop city

(IT)

Photo Flora Manon



Secrets to sell your design services is an interactive performance demonstrating the seducing aspects of buying and selling design services. Design fairs become places where designers sell themselves more than their objects, since objects alone are not enough anymore for the voracious audience. They are used to selling parts of their corporeal identity such as specialized crafts, unique techniques, and the overall invisible physical choreography of labor behind their projects, seducing possible curators, collectors, buyers.


Design duo Xsenofemme invites the audience to join them in a speculative live negotiation process of buying a body of a designer (under designers terms and conditions), which will ideally result in the signing of a contract, and the formalization of a sale.